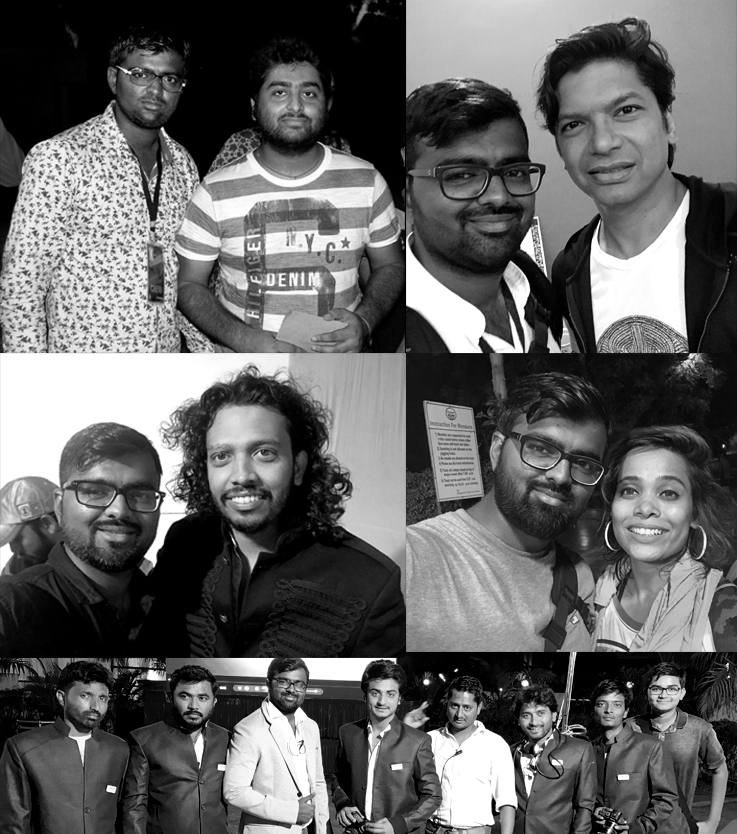 Our 7+ years of experience in the field of photography has taught us one thing: It more important to click with 'people', than to click the 'shutter'. This unshakeable belief, infused with our quintessential passion for photography, has allowed us to engrave ourselves in the hearts and minds of our clients, and offer them an 'experience' rather than a 'service'.
With the help of state-of-the-art equipments and a fanatical team that's always on their toes, we aim at converting a temporary moment into a permanent memory. Our idea: To create a 'Memory Vault' that stays with you, forever. By blending traditional and contemporary photography with a fresh, modern and artistic approach, we are able to create raw masterpieces that speak a million words.
Our professionals are always up for a challenge; the challenge of converting your expectations and requirements into reality, along with adding their own creative spice to it. All our services are completely customised according to the preferences and taste of our clients, which enables us to deliver the highest quality photographs on time. We only use the best quality media in our services, in order to ensure maximum benefits to the clients.
Let's weave an experience that lasts a lifetime.